© Nancy Ricigliano / AOSNY Member
Did you know you can stargaze after dark in several New York State parks?
You can with a valid New York State Stargazing Permit, available to the general public.
Why do astronomers use this permit?
The light pollution problem on Long Island is accelerating. Street lights have been replaced with high power LED bulbs, home and business security lighting use has increased, higher population density has resulted in more cars and denser housing, and even neighborhood ballfields now have extended hours for their lighting. The effect of all this? Our beautiful night sky is disappearing. Not many years ago Long Island had some of the prettiest night skies, now our suburban skies resemble those of New York City.
One "bright light" in all of this is the ability to visit some of Long Island's state parks after dark which tend to have much less light pollution. They're not perfect, but they do make a difference to the hobby. They're especially fun for celestial events such as meteor showers. You can read more about light pollution, how it affects human health, flora and fauna health, and what simple steps you can do about it at the International Dark Sky Association web site.
Where is the permit allowed to be used?
Robert Moses:

Field 2

Jones Beach: West End 2 and Field 6
Sunken Meadow: Fields 1 and 2
Montauk Point: Upper Parking Lot
Wildwood: Main Parking Lot
Hither Hills: Not valid July & August
How much does the yearly permit cost?
In 2023, the permit price is $35 for NYS residents, $60 for non-residents. This permit is sold through New York State. All information on this page is purely informational, and AOSNY does not sell or sponsor this permit.
When can I purchase the permit?
You may purchase the permit during these periods:
December 5, 2022 through March 31st, 2023
Tuesday after Labor Day through December 31st, 2023
Permits are not sold from April 1st through Labor Day. The permit expires December 31st regardless of issue date, so the best value is to purchase it in early January. With the exception of Hither Hills, permits are valid year-round.
Can I borrow a permit from someone?
No. Permits are issued to the car, not the person. If you plan on using the permit during the summer, be sure to purchase it during the January through March period.
What are the conditions for using the permit?
Please follow all permit prohibitions and rules as stated by the New York State Parks Department. Download their Permits Guide for details.
You will be required to show stargazing equipment upon request of Police or State Park employees. This can include binoculars, telescope, star maps etc. and you must remain near your vehicle
Permits are not refundable or replaceable.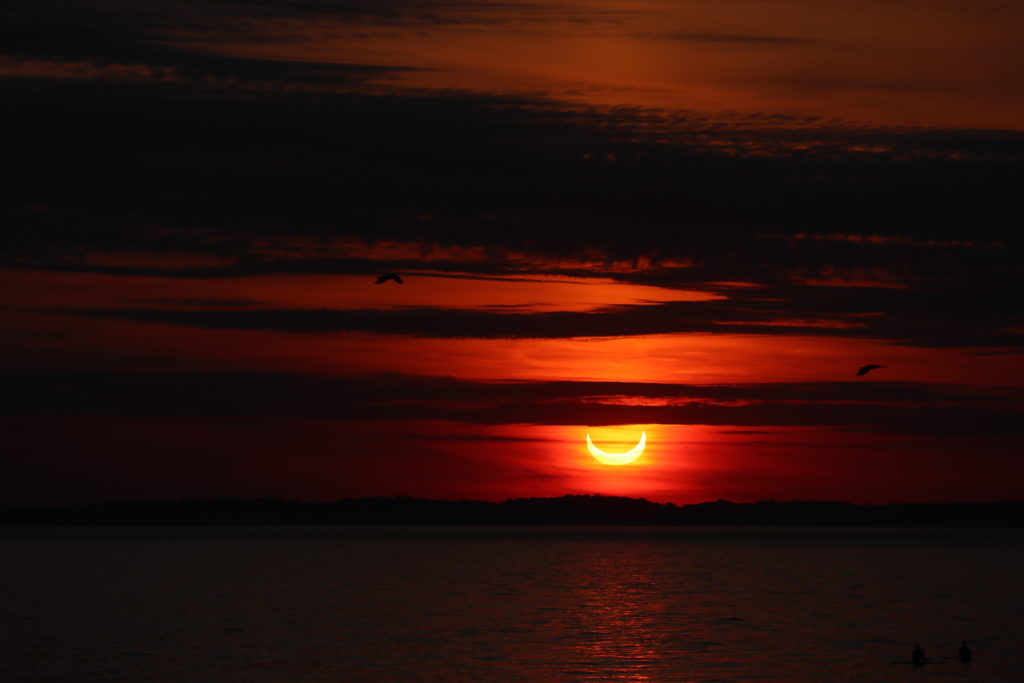 How do I get a permit?
Permits are purchased on online, and are delivered by mail, by visiting the Long Island Stargazing Dashboard Permit page. The online application requires you to first sign in or sign up. The permits purchased online typically take a couple weeks to receive in the mail.
Check with the New York State Parks Department at (631) 669-1000 on which locations are available to issue permits in person, if any. In-person permits purchases may be prohibited or may have restrictions due to any public health emergencies. If you are allowed to purchase in person, you will receive the permit the day you visit.
Please also see this detailed PDF guide, How to Purchase a 2023 Dashboard Permit for step-by-step instructions.
What should I expect when I use my permit?
It is advisable to let family or friends know where you will be and when you will return home.
When you arrive near the park entrance, there will likely be someone checking for a valid permit. You'll turn over your permit card to the inspector and they will check the license plate number on the permit against your vehicle.
Since several of these sites are near the ocean and may be breezy, astronomers typically prefer to park as far from the beach area as possible to avoid any salt-spray from hitting their equipment. They also like to park as far away from any security lights as possible. Any cars you see near the beachfront are likely fishers and not stargazers.
It's also a great idea to let fellow club members, or even the Parks Department Police know at (631) 669-2500, when you are going. While Park Police do patrol these parking fields, it's always best to be with someone else. There is no time limit for using the permit, it is valid sundown to sun up.