Ready to join? If not, read on and you will be!
2023 annual membership is $25 for individual members or $30 for a household membership.
One awesome club. Two ways to join.
Don't Have PayPal?
Download and complete the Membership Form
Enclose check or money order, do not send cash
Follow the mailing instructions found on the form OR bring the form and payment to any AOSNY function
Our Membership Form can be completed with Adobe Reader prior to printing. You can also print it and complete it by hand. Adobe Reader is available for free at www.adobe.com.
You've come to the right place
Our members are amateur astronomers, and come from all walks of life, just like you. We believe that whether you've recently become curious about the night sky or already have a telescope, you are perfect for The Amateur Observers' Society of New York (AOSNY.) When you join an astronomy club like AOSNY, you're in for a fun way to experience the enjoyment of our hobby and become a part of an active astronomy club with hundreds of active members from ages 7 to 90. We even have members of the Amateur Observers' Society of New York may have joined while living on Long Island but have since moved away. It is a testament to the tight bond our club has that they remain members of AOSNY whether living here, across America or across the globe.
The AOSNY activities program has 3 parts:
Monthly meetings
Members-only activities
Public outreach activities
Monthly meetings
The General Meeting is held the first Sunday of each month. Our meeting format includes socialization time, sharing member observation reports, club news and a guest speaker. Since being forced to "go virtual" in 2020, we've been fortunate to have amazing guest speakers, some from across the country and even the globe. Many times, we've been able to add a second meeting to the month to accommodate the guest speaker schedules. There are too many to list here, but our guest list has included a NASA Mars Rover operator, the director of the Vatican Observatory, and the discoverer of 11 comets! Of course we've enjoyed all our guest speakers and we think you will too.
Members-only activities
Like any group of people with a similar interest, we not only love astronomy but we also like doing stuff together. Our activities directors have come up with some terrific ideas. For instance, a behind-the-scenes tour of the meteorite collection at the Rose Center for Earth and Space in NYC, a bus trip to see the Moon exhibit at the Franklin Institute in Philadelphia and the City of Stars NYC walking tour are just a few of the recent great times we've had together. And, of course, our annual AOSNY Summer Picnic and the end-of-year Holiday Party.
Plus, members-only access
In addition, our members also have access to the Sue Rose Observatory at the Custer Institute in Southold, NY, which houses our incredible 14-inch telescope, as well as access to other observatory facilities the club occupies. AOSNY also has exclusive access to Jones Beach after dark on select nights throughout the year!
Public outreach activities
What good is owning a telescope if you can't share its view? AOSNY owns many telescopes and sharing their views are why we do public outreach. Over the years, the Amateur Observers' Society of New York has brought the night sky to the general public with programs for all ages that are both educational and just plain cool. If you have attended Hofstra University's Stars on Sunday program or the Music Under the Stars program at Eisenhower Park, you've probably looked through one of our telescopes! Those programs, as well as the countless programs we've conducted at Jones Beach State Park and Southold NY's Custer Observatory are what we love to do.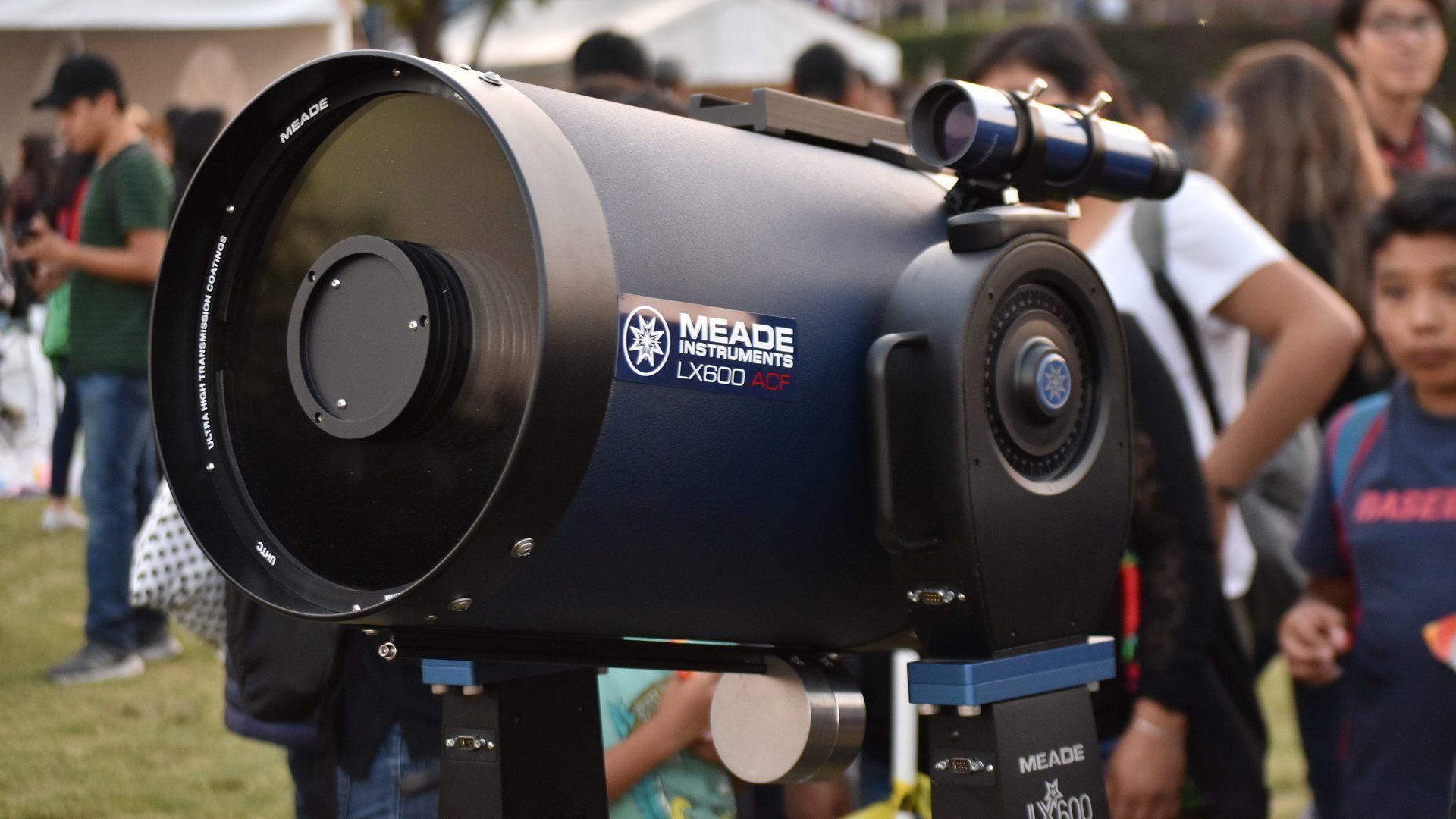 When you join an astronomy club like ours, you're part of an organization that also volunteers at large public events. Annual events such as the annual Astronomy Day at Long Island's Cradle of Aviation and Washington DC's Astronomy Festival on the National Mall. And finally, AOSNY has conducted many more smaller scale outreach programs, whether for a local civic association or at a public library, one thing is for sure about our outreach philosophy… we're serious about making astronomy fun.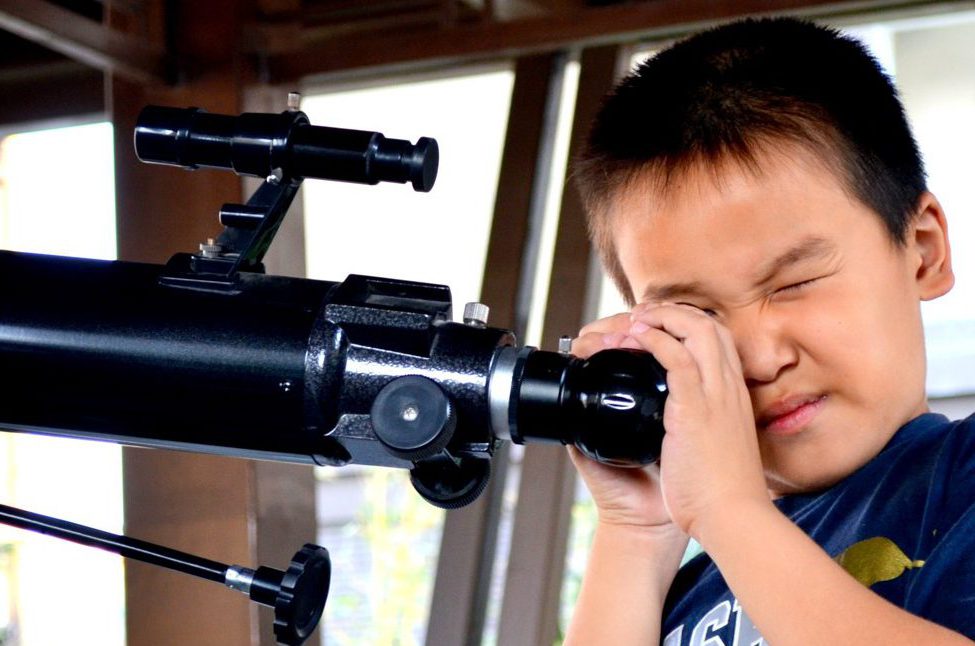 Get involved a little, or a lot
It's completely up to you. When you join an astronomy club like The Amateur Observers' Society, it doesn't require much commitment unless you want it to. Many of our members simply enjoy the camaraderie of our monthly meetings and like to take in an interesting presentation. However, others might enjoy operating telescopes at an outreach night or simply helping to hand out literature. Regardless of your speed, the important thing is to be a part of our universe!
No telescope required
In fact when you're new to astronomy, experts recommend you join an astronomy club before you buy your first telescope. AOSNY has very experienced members that love to guide new members on their first telescope purchase when they are ready to get one. And, our members-only stargazing parties are the perfect place to experience different telescopes or other astronomy equipment. As always, our members are happy to guide you on how to get great enjoyment from yours. After all, we believe that the best telescope is the one that gets used!
What our members enjoy
Joining the Amateur Observers' Society of New York is a great step toward satisfying your curiosity of what awaits you in the skies above. And so, whether it's a hobby you've always wanted to try or something you hope your family can enjoy together, joining AOSNY is an affordable way to learn, have fun and make new friends.
Included with membership
Participation in club meetings (currently virtual)
Access to the AOSNY Hotline
AOSNY Newsletter, Celestial Observer (via email, approximately 11 issues)
Participation in members-only activities (some additional fees may apply)
Participation in members-only observing nights at select AOSNY observing locations
Exclusive access to darker stargazing locations such as Jones Beach
Membership to the Astronomical League, and its newsletter, Reflector
Access to select discounts on Astronomy and/or Sky and Telescope magazine
Access to select discounts on astronomy equipment
AOSNY believes we offer the best astronomy club membership value on Long Island. You're under no obligation to renew your membership at the end of its term, however we believe you'll keep coming back each year.
AOSNY memberships are not refundable once the term begins.