Lending a hand with borrowing telescopes
Did you know you know that you can borrow a telescope from your local library?
At many libraries you can, and right here on Long Island there's a group of people from the Amateur Observers' Society of New York that is making that happen. Most notably is Tom Lynch, long time AOSNY astronomy club member and the Long Island's expert on the Library Telescope Program.
While The Amateur Observers' Society of New York's Library Telescope Program has slowed down a bit during the COVID Pandemic but is alive and well. It now includes 11 libraries (17 telescopes) in Nassau County. Along with the program leader Tom Lynch, AOSNY members Linda, Nancy, Steve, Patrick and Karel are participants.
Getting and Maintaining a Library Telescope
In the program, a library acquires a telescope and allows adult patrons to borrow the telescope, much like a book. The telescope is modified by the program members to make it easier to transport and use and to make it difficult to lose pieces. The telescope is generally the Orion StarBlast 4.5-inch reflector or the Zhummel 114mm which has recently become a more popular option.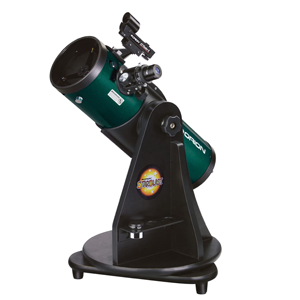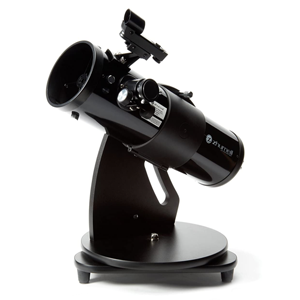 Both of these telescopes are affordably priced and of good quality. The Library Telescope Program focuses on making a telescope available to the general public. Many times it's a family with kids, or an adult, dipping a toe into astronomy and the quality level is suitable.
Program leader Tom Lynch tells libraries that the program can be set up for less than $350. This includes the telescope, a zoom eyepiece, a Moon map, a planisphere and a beginner's astronomy book. Libraries often pay this much or more for one or two outside programs hosted at the library!
Another way for libraries to acquire telescopes is through by donation of one. The Amateur Observers' Society of New York has received two telescopes for donation to libraries through an Astronomical League Program funded by the Horkheimer Foundation. Additionally, Tom has donated one and says he will likely donate another sometime soon to a library that he has been in touch with.
An amateur astronomer or astronomy club (like AOSNY) usually helps with the modifications and training. Modifications can include connecting all parts to the telescope by string, rope, glue and/or screws, making it easy to transport and use the telescope (no assembly needed) and helps prevent losing or damaging parts. The above mentioned telescopes only weigh about 14lbs. Moreover, there is no bag or container needed to transport the telescope, as the "permanently" attached parts would easily become damaged inside one. Tom's volunteers help with any regular maintenance on the telescopes and with any problems that might come up. Typical problems are with the viewfinder, such as battery issues or re-alignment.
Learning to Use a Library Telescope
Training includes separate sessions with library staff and library patrons. We show them how to use the telescope and how it works, plus we emphasize how to transport it by hand and by car. For the staff, we also emphasize how to change the battery for the EZ Finder II viewfinder. The telescope is very easy to use. We often tell patrons that we can teach a motivated 10 year old to use the telescope in 10 minutes—adults take longer.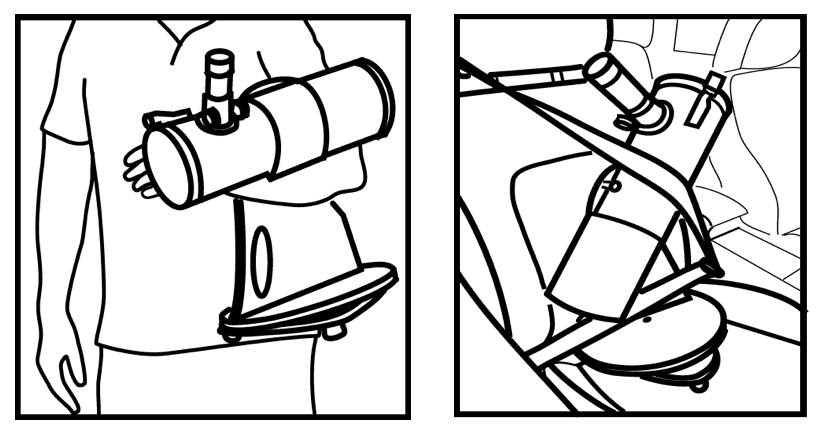 Occasionally there are star parties at these libraries, where the Library Telescope is used along with telescopes brought by amateur astronomers. The library staff will often run an astronomy-related crafts session during the star party.
Part of Something Bigger
There are now over 700 libraries running the Library Telescope program. Most are in the United States but some are in Canada, Denmark and the United Kingdom. The program was started in New Hampshire in 2008 by the New Hampshire Astronomical Society based on recommendations by Marc Stowbridge (known as the Father of the Library Telescope).
The Astronomical League (AL), an astronomy organization composed of over 240 local amateur astronomical member societies from all across the United States. These organizations, along with the Amateur Observers' Society of New York, their Members-at-Large, Patrons, and Supporting members form one of the largest amateur astronomical organizations in the world.
The Astronomical League has a Library Telescope Task Force that consists of nearly 40 members working with libraries participating in the program around the country. The task force is run by Don Ficken (St. Louis Astronomical Society), and includes Marc Stowbridge (New Hampshire Astronomical Society), John Goss (former AL President) and Maynard Pittendreigh (AL Executive Secretary). Tom Lynch is also a member the Task Force that meets virtually via Zoom each month. They have also been doing monthly videos on the Program which are attended live on Facebook and Zoom. The videos are also available for later viewing on the Facebook page (see below) and on the Library Telescope YouTube Channel.
The Astronomical League has set up an award for AL members working with Library Telescope Programs, much like the League's Outreach Award. The Library Telescope Award requires 20 hours of Library Telescope Activities for the Silver Level which earns a certificate and an additional 80 hours of Library Telescope Activities for the Gold Level which earns an additional certificate plus a pin. Tom is the coordinator of the Library Telescope Award.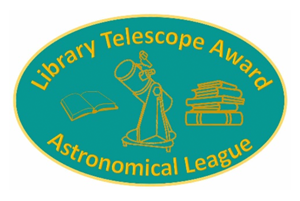 About Tom
The Amateur Observers' Society is extremely proud of Tom and his commitment to the Library Telescope Program. Tom believes it is the best way to expose people to astronomy and telescopes. When Tom was around 10 years old, he discovered the Gemini Space Program and became addicted to the Space Race and Astronomy. His parents bought him a telescope, which Tom says he was never able to use. Like many, he was incredibly frustrated by it. He just figured maybe he was unable to figure it out.
Tom continued with an interest in Astronomy but only read about it. Many years later he got another telescope and realized that his original telescope was a piece of junk, and that had he been exposed to a Library Telescope Program back then, it might have drastically changed his life. Tom has no regrets and is happy with his astronomy life, but it easily could have been very different with the type of program he works so hard to make successful, because he is certain that the Library Telescope Program will change lives.
If you would like to know more about the Library Telescope Program, visit www.LibraryTelescope.org and visit the Facebook page. Tom Lynch runs the Facebook page and assists in providing content on the Program's website. You can also contact Tom through the Contact page right here on our website.
Nassau County Libraries currently in the Amateur Observers' Society of New York Library Telescope Program:
Bellmore
Floral Park
Island Trees
Lynbrook
Malverne
Massapequa
North Bellmore
Rockville Centre
Seaford
Syosset
Wantagh