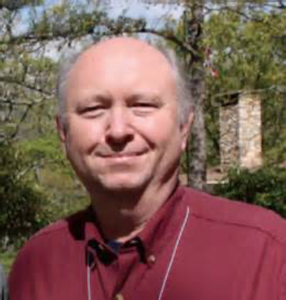 Hap Griffin: Beginnings in Amateur Radio Astronomy— Doing Real Science on a Budget
Hap's primary interest is astronomical photography.  He has had photographs published in several books on DSLR imaging and has been a speaker at the Midwest Astro-Imaging Conference (MWAIC) in Chicago, the Northeast Astro-Imaging Conference (NEAIC) in New York, and the BobFest and Southern Star Astronomical Conferences in North Carolina. Other hobbies and interests include dirt bikes and ATV's, high power rockets (with on-board video cameras and transmitters), ham radio, boating & fishing, and playing guitar.
Hap's background starts with his career based on Broadcast Engineering. He holds a Bachelor's Degree from the University of South Carolina in Electrical Engineering and is a practicing registered Professional Engineer.  He retired as Vice President for Engineering at the South Carolina Educational Television Network, where he was responsible for engineering planning and oversight for 12 TV and 8 radio stations, and a multi-channel digital satellite network. He is now back at the network doing consulting and project management.
Managing this for 18 years, Hap retired in 2012 and continued with his lifelong passion for amateur astronomy and since 1998 astrophotography has captured his mind.
Hap, has run a sideline business, ImagingInfinity, where he modifies Canon and Nikon DSLRs for Astrophotography and has made modifications to over 3,500 cameras since 2003 along with making specialty cables for astrophotography.
Last but not least, Hap has also done a lot of up-close photography at the Kennedy Space Center, most recently for Sky & Telescope Magazine.