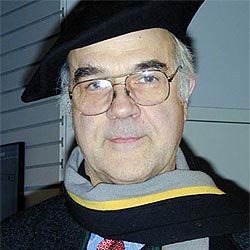 Francis J. Manasek: A Treatise on Moon Maps
Join us Sunday, April 2nd, as author Frank J. Manasek presents A Treatise on Moon Maps—a companion presentation to his book of the same name. Using numerous illustrations and enlargements of printed Moon maps Frank will discuss the problems faced by selenographers from Galileo to the end of the 17th century. He will discuss how we may interpret images found on these maps and how they relate to the culture of the period as well as the technologies available. The book is 8 1/2×11 inches, hardback, 357 pages, several hundred illustrations.
Bio: Frank, a native New Yorker, received his A.B. from Washington Square College, NYU and did post-graduate work at Harvard and Oxford where he studied History and Philosophy of Science.. His academic career was as a basic scientist studying early heart development. After retirement he was, for several years, a Research Scholar in Physics and Astronomy at Dartmouth College in Hanover, NH. Frank had been a member of the Amateur Astronomers' Assn. of New York in the 1950s and 60s, building telescopes in the Optical Division of the old Hayden Planetarium. His new book on the Moon, the result of five years' effort, is an analysis of printed Moon maps made by visual observation in the pre-photographic period (Galileo through Goodacre), and asks fundamental questions about what they really represent and how we may best understand them. The book, A Treatise on Moon Maps, has hundreds of large-format detailed illustrations of visual Moon maps. Frank is a Fellow of the Royal Astronomical Society (FRAS) and a Fellow of the Royal Microscopical Society (FRMS). He lives in Norwich, Vermont and Hanover New Hampshire with his wife, Anne Pearson.